Triangle Research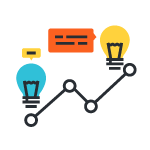 Triangle produces empirical evidence-based research to expand our clients knowledge in key sectors and markets.  In order to continually develop progressive research across its focus areas, Triangle maintains an evolving roster of specialised consultants.
Triangle's research areas include:
Qualitative & Quantitative Research
Sector & Stakeholder Analysis
Needs Assessments
Strategic & Programmatic Evaluations
Market Research & Evaluations
Risk Analysis & Due Diligence
In an increasingly interconnected world, Triangle's deep understanding of West Asia is complemented by its knowledge of global developments in politics, business and finance. While Triangle places a particular focus on the Levant and West Asia, its consultants also have research experience in other regions, including North Africa, East Africa, the Indian subcontinent, Europe, the United States and Asia-Pacific.
Triangle's research team draws on an array of expertise, including experienced analysts, evaluators, researchers, journalists and project managers.
Particular areas of research specialization include:
Food & Nutrition Security 
Value Chain Development
Development Policy & Programming  
Humanitarian Policy & Programming
Value Chain Analysis 
Market Opportunity & B2B Reports
Political Economy
Financial Crime & Compliance
Water, Food Security & Climate Change
Energy (oil, renewables, gas & nuclear energy)
Education & Pedagogy